Nick - Oil Portrait
Private commission
Oil on Canvas 62x52cm
This portrait was commissioned as a surprise for the commissioners husband as a Christmas present. Although a lot of my recent work is very graphic, I do enjoy the chance to pick up the oil paints on occasion and create something a little more traditional.
The portrait commissioner wanted a traditional sytle portrait with a modern twist that would make this portrait both fit in, and stand out from the previous generations of portraits they had inherited.
Nick "This is truly, and stunningly, resplendent. I was literally stunned to silence when Amy brought it in. Its a family tradition for the last 400 years in my family for the fellas to have a portrait, and this one i'd say is the pick of the bunch. Absolutely amazing and thank you so much. Your skills are phenomenal"
Amy (Commissioner): " bloody unbelievable!! Can't thank you enough for all of your hard graft and your impressive skills!! A truly special gift that will be kept in the family for generations"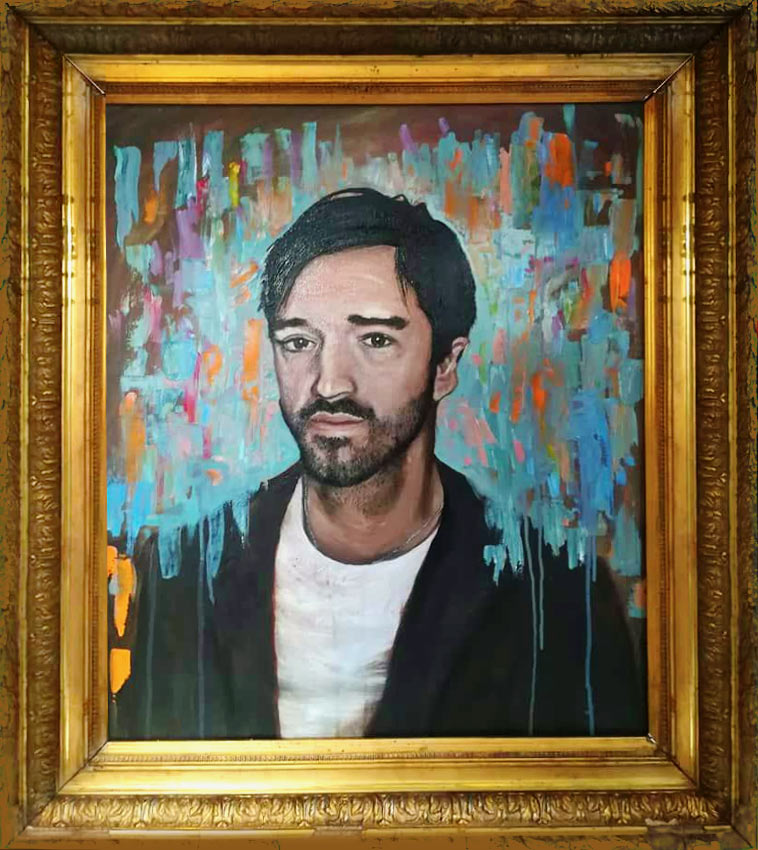 Copyright © Lewis Ryan. All rights reserved.