Me & My Shadow
My version of Gengar/Clefable Pokemon.
Seemingly opposite or contrary forces may actually be complementary, interconnected, and interdependent in the natural world - This piece is a play on that theory - A light & dark or yin & yang Pokemon.

Media: Ink on Bristol Board, Digital Coloured
T-shirts, Hoodies, Sweat-Shirts, Prints, Mugs, and more available HERE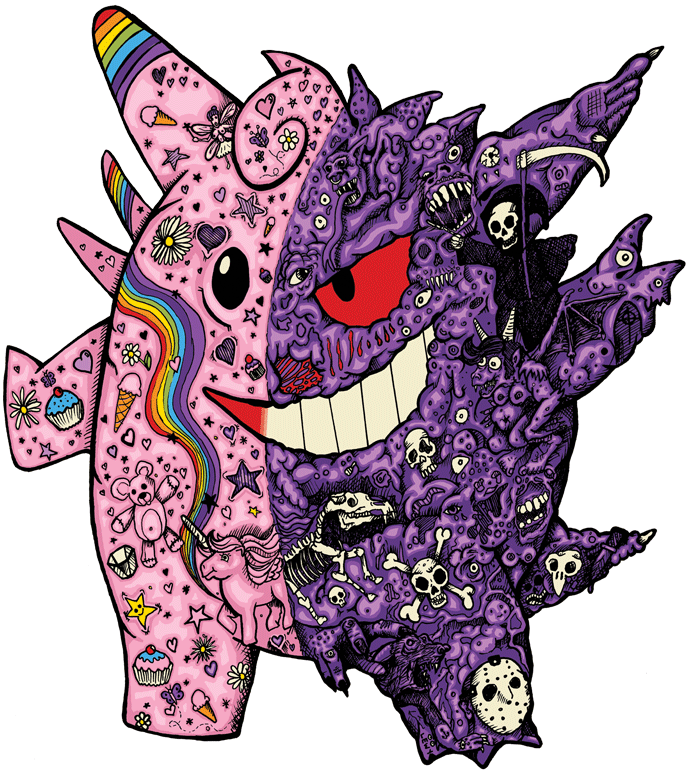 Copyright © Lewis Ryan. All rights reserved.