Waimea River NEPA
A craft beer label illustration for Hammerton Brewery based in London.
When Hammerton got in touch saying they wanted Justin Timberlake flopping around like a salmon in a river of beer, I knew this label would be quick to create. I visualised exactly what the composition would be straight away.
In an hour I had the pencil sketch finished and had started inking. I had the colours in mind too so this piece was created pretty quickly.
Sketched in prismacolor col-erase red pencil, then inked on a lightbox with Indian ink, scanned and coloured digitally with a Wacom tablet.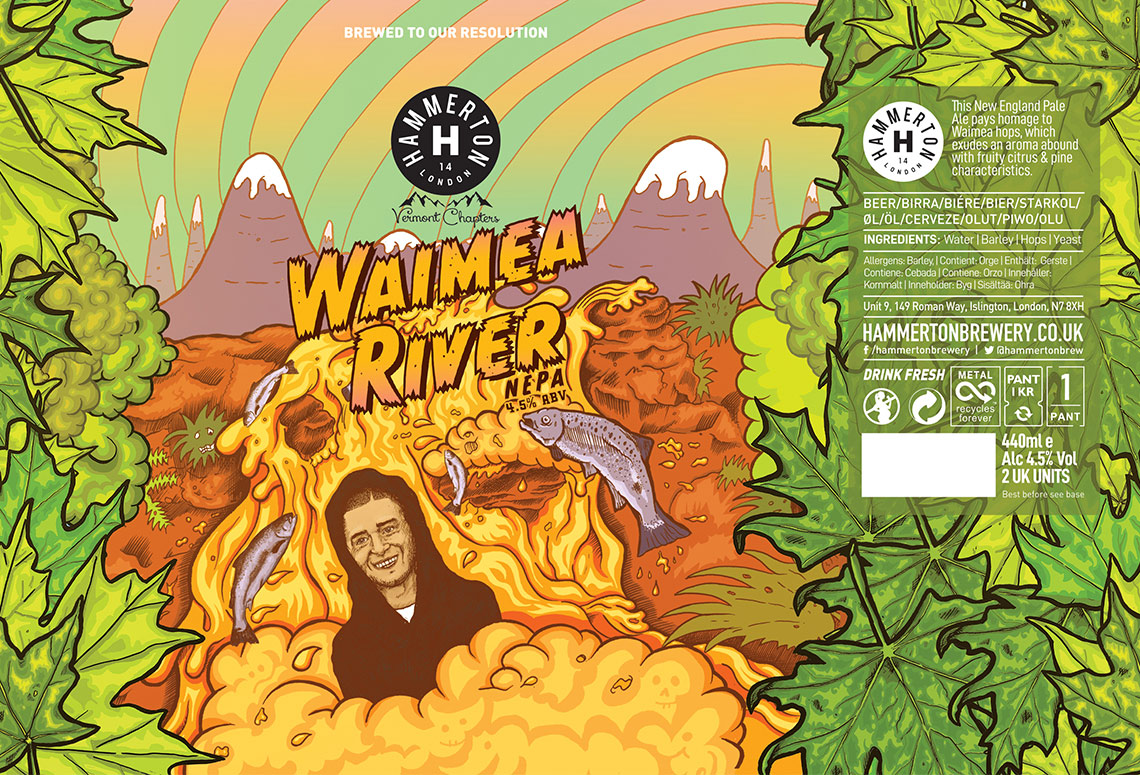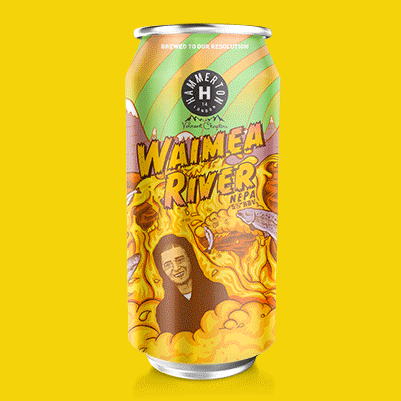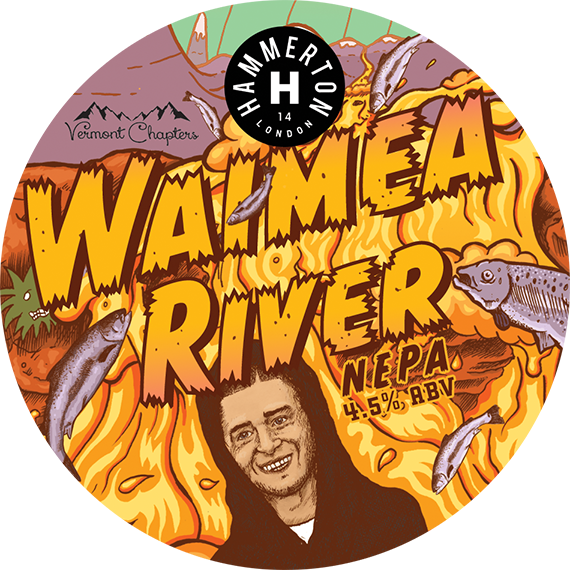 Copyright © Lewis Ryan. All rights reserved.