Catamount NEPA
A craft beer label illustration for Hammerton Brewery based in London.
I had a lot of fun with this piece. Hammerton wanted to use parts of this label throughout their Vermont Chapters series of beers.
For me this made me work in a very different way to what I usually do. I normally plan composition and draw the whole piece in one go in ink, scan and then digitally colour.
For this piece I created lots of individual parts which were collaged together digitally afterwards. It was a little strange for me working like this to begin with, but when it came to the collaging steps I realised the control working in this way gave me. I could easily shift things around afterwards and compose the image in different ways for the can label and the keg clips. It also made it very easy to animate for use on social media.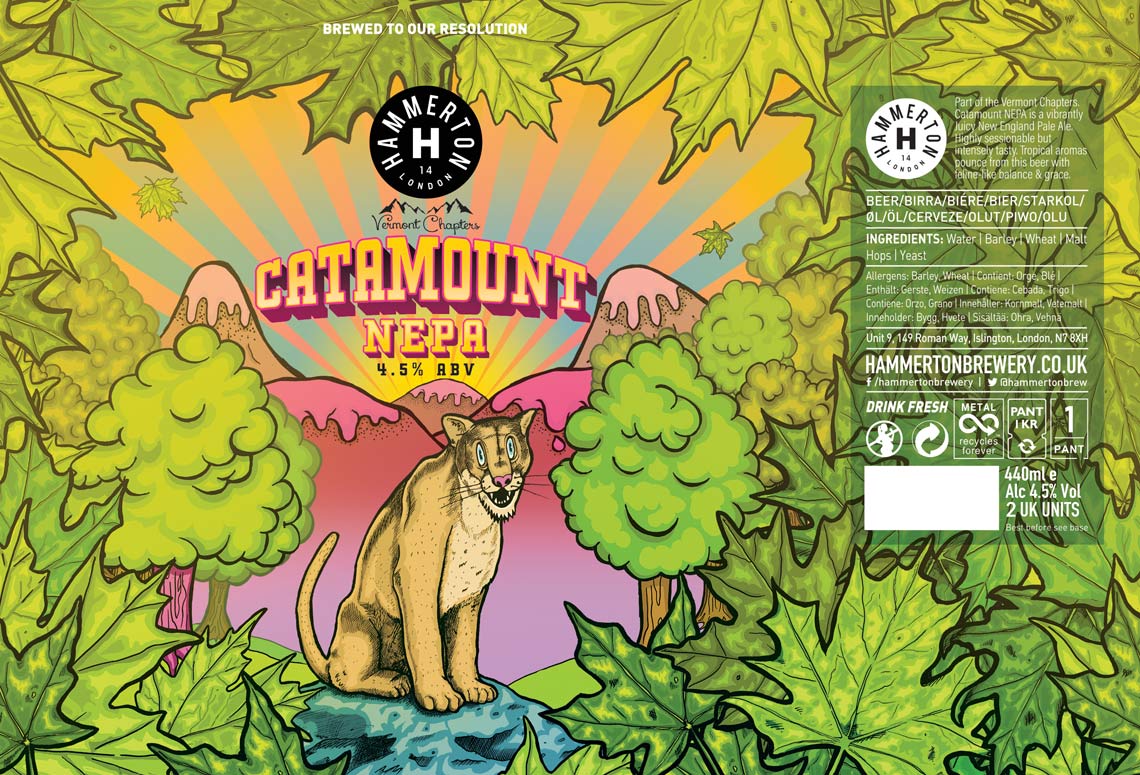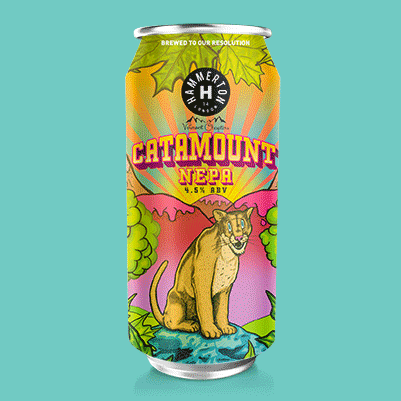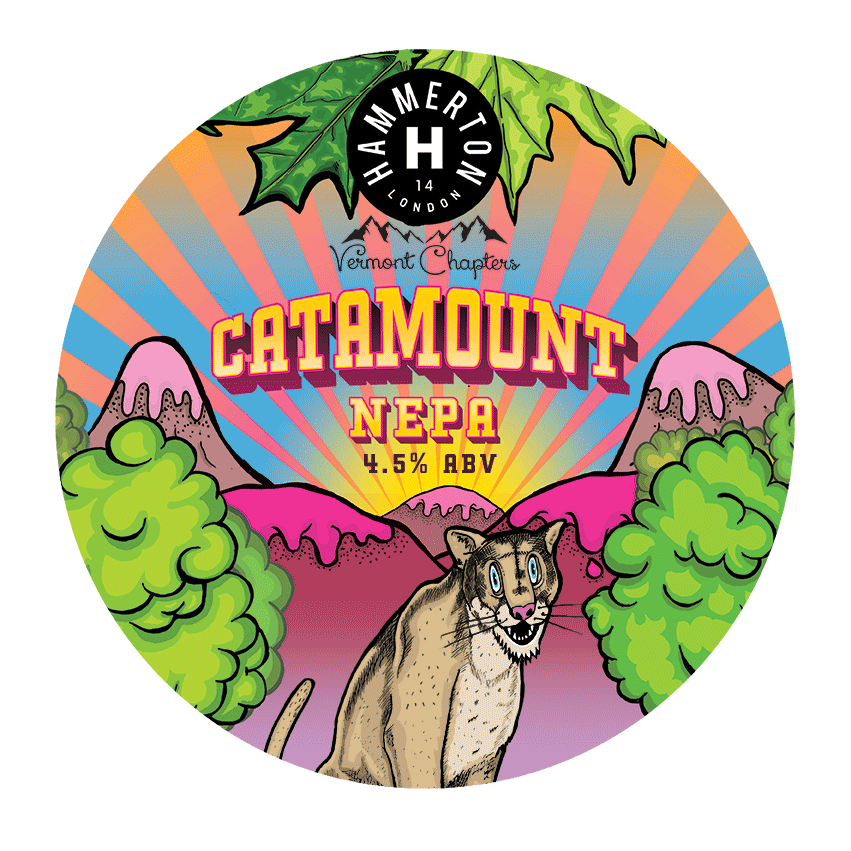 Copyright © Lewis Ryan. All rights reserved.