Beer Kong - Beer Dock Packaging Design
Inspired by the original 1933 King Kong Movie,
Beer Kong celebrates good craft beer and Beer Dock's company history.
Designed for Beer Dock, a Craft and Real Ale company based in Crewe the piece was hand drawn in Indian ink and digitally coloured with a Wacom Cintiq and Adobe Photoshop.
Designed to use on their new "Craft Crate" packaging.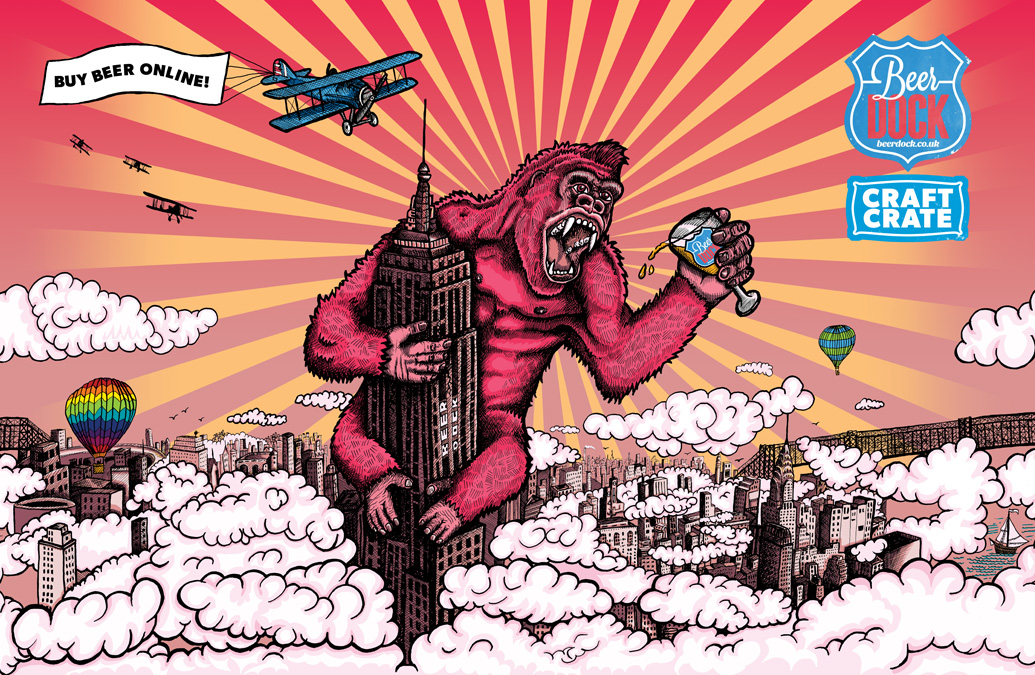 Copyright © Lewis Ryan. All rights reserved.