Marshmallow Psycho
12.3% ABV Bourbon Barrel Aged Marshmallow Stout
A craft beer label illustration for Amundsen Brewery based in Norway.

This was the first craft beer illustration I created for Amundsen Brewery.
Toasted marshmallows always remind me of camping, so I wanted to use some great outdoors imagery for this piece.
I was a little concerned with how to make the main marshmallow character look psychotic to match the beer name without going over the top , but then I thought If I give him a smile it would be all that was needed.
The piece was sketched in pencil, then inked with Indian ink, scanned and coloured digitally with a Wacom tablet.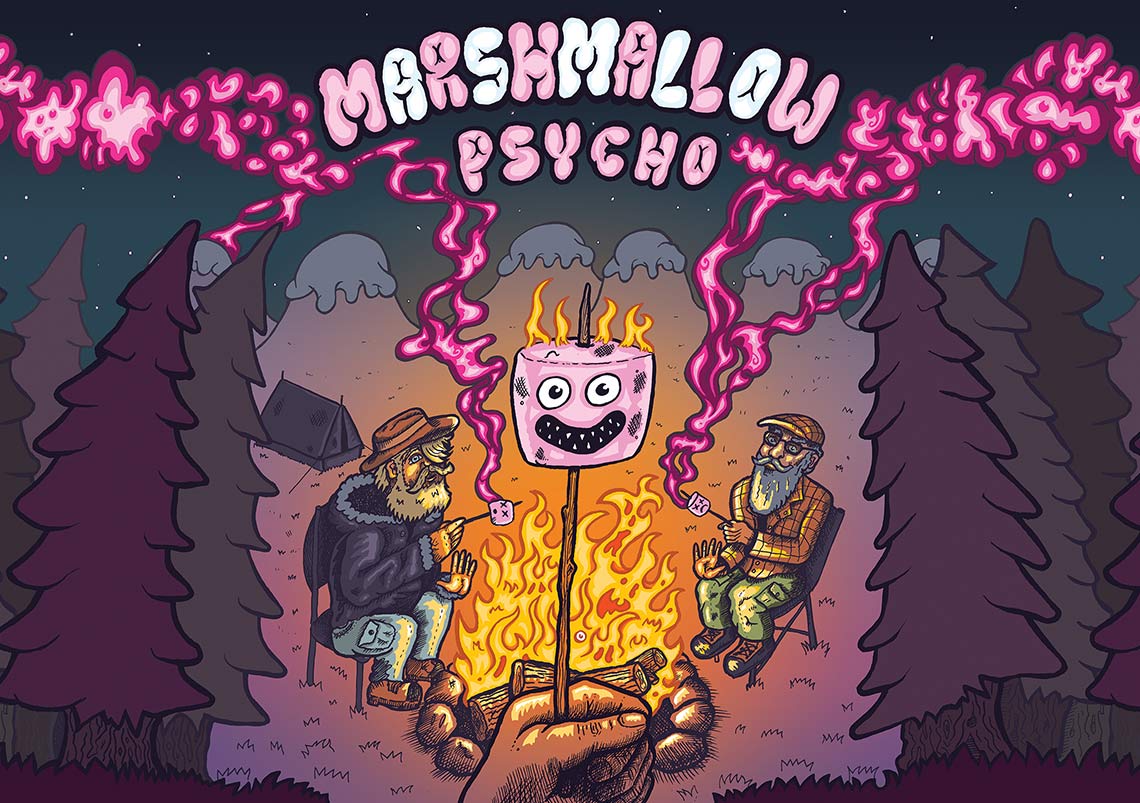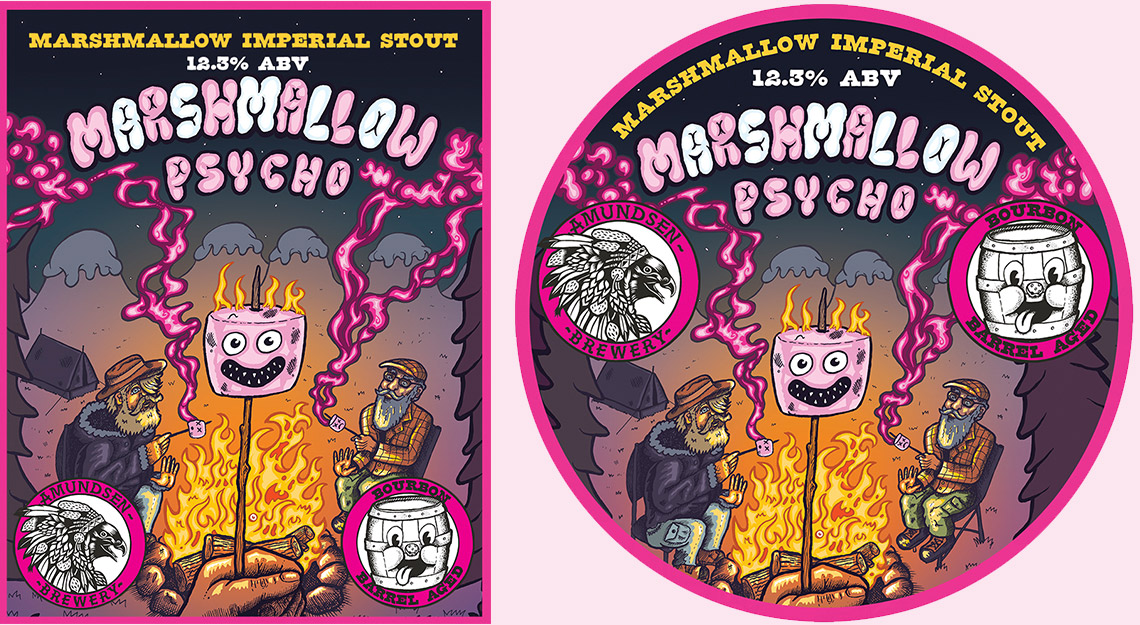 Copyright © Lewis Ryan. All rights reserved.